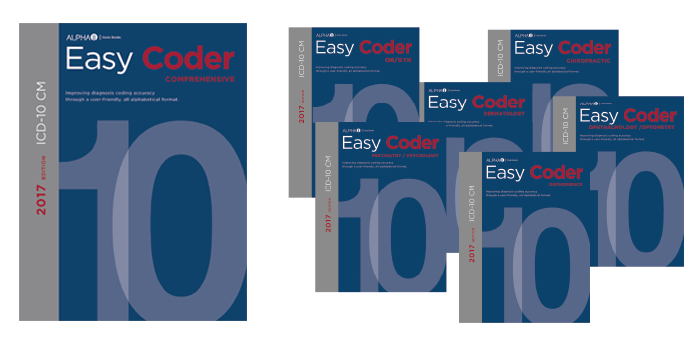 Medical Coding Books for the Healthcare Industry
Specialized Forms & Filing Systems offers a variety of medical coding books for the healthcare industry such as ICD-10, CPT and HCPCS code books to help you code quickly and accurately.
ICD-10
Available in specialty-specific versions, Easy Coder books give you general medical codes and codes specific to your specialty in an easy-to-use format. We have versions available in: Comprehensive, Chiropractic, Dermatology, OB/Gyn, Ophthalmology, Optometry, Orthopedics, and Psychiatry/Psychology.
CPT
Code quickly and accurately with an official CPT code book. The CPT code book gives you all the codes, modifiers and guidelines, including place of service codes with facility name and description.
HCPCS
Organized for efficiency and accuracy, with enhanced icons, detailed illustrations, quick-flip color-tabs, and dictionary-style headings. Includes all HCPCS codes and modifiers, including deleted codes.
Order Now
Call us direct at:
(716) 694-6957
Our Pledge and Goal:
Your business is very important to us. We want you to be 100% happy with your order. We pledge to try our very best to accommodate you with any reasonable request or suggestion that you may have.