One-Write Pegboard Accounting Supplies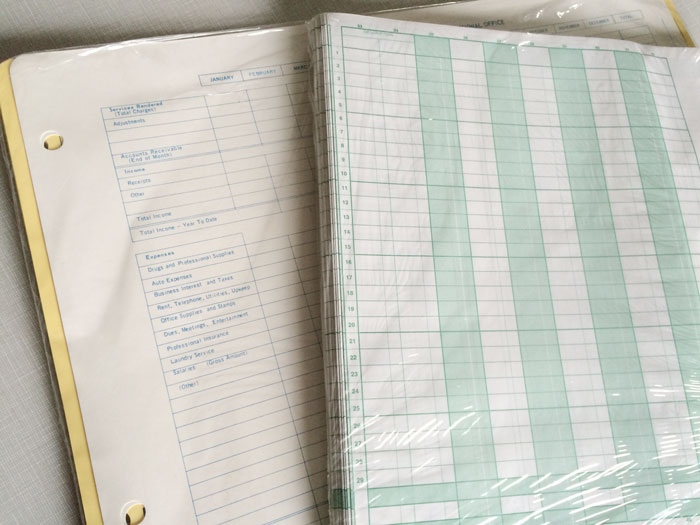 A One-Write Pegboard Systems is an Efficient and Simplistic Accounting Solution for Small Businesses
Small business owners are very busy people. With so much to do, spending hours on accounting isn't exactly the best way to be spending your day. The one-write pegboard system is the perfect solution for small business accounting, as they simplify the accounting process, eliminating the unneeded bells and whistles and steep learning curve that comes with complex accounting software. Pegboard systems are superior, yet simplistic bookkeeping systems designed to keep accurate, up to date records which make them the perfect cost and time-saving solution for the small business owner!
What is a One-Write Pegboard System?
A pegboard accounting system (or one-write system) is a manual bookkeeping system that is physically bound by a board with pegs that run along the left spine. A day sheet or daily journal is held in place by the pegs and the transactions for the day are recorded on a form. The forms are organized by columns to clearly identify sources of income or expenses. This self-balancing system ensures that your records are always up to date, giving you a consistently accurate balance.
A pegboard system simplifies bank deposits and cash flow. When you make an entry on the receipt, a copy of the transaction is automatically transferred to the deposit listing form and cash receipts journal. This saves time and reduces errors due to the fact that your bank deposit ticket and your cash receipt ledger are entered simultaneously, requiring you only to write out the entry once (hence the name "one-write system.")
The one-write system is also highly useful for check writing. Your check can be written instantly-no computer required, whether you are in the office or out in the field. Since the one-write check system makes in instant copy, you will always have a hard copy receipt of the transaction without having to remember to record the transaction by memory after the fact.
Prior to computerized bookkeeping, pegboard accounting systems were widely used as the go-to accounting system. Many businesses still utilize the pegboard system today. While some use them in addition to their computerized bookkeeping, others still use them as their main bookkeeping system.  With the small business boom that has been occurring in recent years, the pegboard accounting system has been making a comeback due to a need and demand for simplistic, yet efficient accounting methods.  A pegboard system is an easy way to help the business owner save time and money while keeping accurate records.
Pegboard Accounting Systems are Highly Versatile
A pegboard system is everything you need in a good accounting system without the expense and complexity of computer software:
•    Money distribution records
•    Check control
•    Audit trail
•    Running bank balance
•    Accuracy
•    Instant review
Pegboard accounting systems are highly versatile and extremely easy to learn. Whether you a small business startup that is looking for a way to spend minimal time on accounting, or you are a business with an existing one-write system, Specialized Forms & Filing Systems has all of the supplies you need to keep your business's finances running smoothly.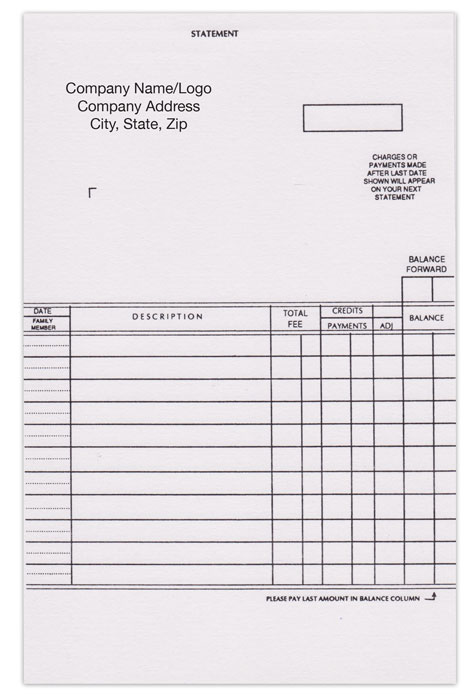 Specialized Forms & Filing Systems is Your Source for One-Write Pegboard Forms and Supplies
Multi-Part Superbills
One-Write Receipts
Daysheets & Ledger Cards
Checks & Journals
Monthly Summary Kits
Order Now
Call us direct at:
(716) 694-6957
Our Pledge and Goal:
Your business is very important to us. We want you to be 100% happy with your order. We pledge to try our very best to accommodate you with any reasonable request or suggestion that you may have.